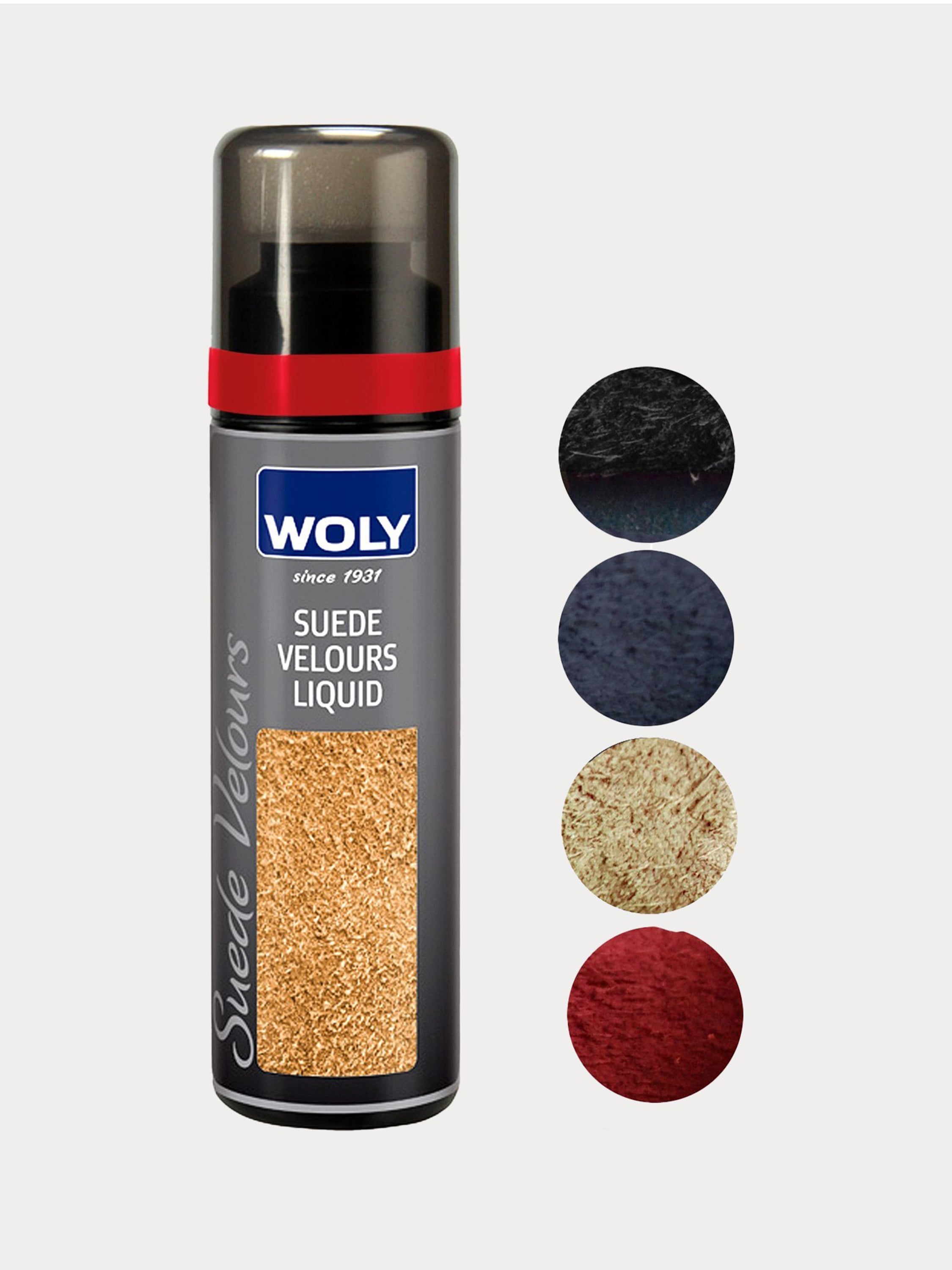 Woly Suede Velours Liquid Color Restorer
Free shipping on orders over Aed 100. Free returns.
Suede / Velour 75ml liquid sponge top - For Suede and fabrics
Woly Suede Velours liquid is a pigmented color restorer for all Suedes, cotton fabrics and Nubuck. Woly's unique formula allows for an incredibly smooth application, whilst making the leather soft, supple, and restoring the 'box fresh' feel.
The benefits of using Woly Suede Velours Liquid
Below we have listed some great benefits of using Woly Suede Velour:
Incredibly effective
Fantastic for worn suede, cotton fabrics or Nubuck which need recoloring
Has the ability to recolor a shoe
Quick and Easy
Highly pigmented - available in a variety of colours
Long lasting
Suitable for Gortex + Sympatex.
Especially effective on converse and will dye the fabric if wishing to change shoe colour.
How to use Woly Suede Velours Liquid
Choose your desired Suede or Nubuck footwear or other accessory, which is in need of recoloring or has faded
Select your chosen color of Woly Suede Velour test a small inconspicuous area to test the color
Once you have applied one layer, leave to dry
Once dry, apply another light coat if necessary until you are happy with the coverage
Finish with Woly 3x3 Protector Spray
about the brand
Woly
When it comes to shoe and leather care, Woly products are one of the top choices among the millions user around the globe. This German company has a long tradition in making shoe care products such as: shoe creams, waxes, gels, shoe polish, leather cleaners and polisher, brushes and other shoe accessories. Browse our offer of Woly products and give you shoes and leather the best treatment.